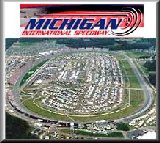 Coming Up Next:


Michigan
International Speedway

Sat - Aug 19 11:40 AM:
MIS qualifying

Sat - Aug 19 2:55 PM:
250 mile race

---------------------------
Results for
---------------------------
Michigan
International Speedway

----------------------
Pole Winner
Mark Martin
----------------------
Race Winner
Dale Earnhardt Jr.
Press Here for Results




Busch Series
Driver Standings

1. Kevin Harvick 3920
2. Denny Hamlin 3436
3. Carl Edwards 3434
4. Clint Bowyer 3264
5. J.J. Yeley 3264
6. Paul Menard 2898
7. Greg Biffle 2869
8. Kyle Busch 2829
9. Johnny Sauter 2685
10 Kenny Wallace 2685
Complete Standings
Press Here
Busch Series
Rookie Standings
1. John Andretti 184
2. Burney Lamar 180
3. Todd Kluever 171
4. Danny OQuinn 171
5. Mark McFarland 152
6. Tracy Hines 71
7. Joel Kauffman 68
8. David Gilliland 44
9. AJ Foyt 39
Driver Looking to
Move up to the Busch Series

Michelle Theriault
Clay Rogers
Wayne Anderson
Tim Andrews
Ryan Hemphill
Gregory Hervieux-USN
Shelby Howard
Jody Lavender
Ricky Marshall
Mark McFarland
Shane Wallace
Nick Woodward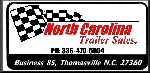 Jayski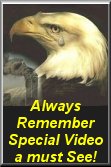 View My Guestbook
Sign My Guestbook
This site is designed and maintained by:

Racing WebDesign®.



(08-19-2006, Earnhardt Wins )"



Dale Earnhardt, Jr. is generally a crowd favorite but after he crawled
from his famed No. 8 in victory lane at the Michigan International Speedway
on Saturday, he was greeted with a mixture of cheers and boos. Earnhardt
claimed the Carfax 250 win after contact with Carl Edwards sent then-leader
Edwards spinning off of turn 2 ending the event under the yellow flag.

"We got a run off of the corner and he was sideways. We were racing pretty
hard there," Earnhardt explained. "I didn't mean to spin him out. I don't go
around wrecking people.

The incident spawned from a restart that fell on lap 126. The event was originally
scheduled for 125 laps but transmission troubles with the Todd Kluever machine one
lap from the finish set the field up for the green-white-checkered flag finish.
Once the field took the restart the No. 60 Roush Racing Ford of Edwards led Robby
Gordon's No. 88 Dale Jr.-owned Chevrolet. Earnhardt followed through turn two
while Gordon dropped to the inside lane with Earnhardt and Edwards running nose
to tail. Earnhardt got into the rear of Edwards, sending the No. 60 spinning down
track. The caution flag flew, ending he event under the caution flag. While Earnhardt
defended the finish, Edwards let everyone know how he felt about the run-in and ran
into the side of Earnhardt's Chevrolet under the cool down lap. Edwards' car owner
Jack Roush asked NASCAR to review the incident and black flag Earnhardt for rough
driving. No such penalty was issued. "That's not right. NASCAR told us they're not
going to stand for that stuff," Edwards said in a post race interview.




(08-17-06), Aaron's Sales and Michael Waltrip Racing News )"



Aaron's Sales and Lease Ownership and Michael Waltrip Racing announced today
that David Reutimann will compete in six more NASCAR Busch Series races in the
No. 99 Aaron's Dream Machine beginning with Bristol Motor Speedway next week.
The three top-10s in a row at Nashville Superspeedway, Kentucky Speedway and the
Milwaukee Mile helped seal Reutimann's fate to run the majority of the remaining
NASCAR Busch Series races according to Michael Waltrip. In addition to competing
in the Bristol Motor Speedway NASCAR Busch Series event, Reutimann will race at
California Speedway, Richmond International Raceway, Kansas Speedway, Texas Motor
Speedway and Homestead-Miami Speedway. Waltrip will return to the No. 99 Cottman
Transmission car at Dover International Speedway and then race the No. 99 Family
Dollar car at Lowe's Motor Speedway and the No. 99 Jani-King car at
Phoenix International Raceway. (MWR PR)





(Aug. 16, 2006 R. Gordon to drive No. 88 )"

JR Motorsports announced Monday that Robby Gordon will take the helm of the
No. 88 Navy Accelerate Your Life Chevrolet Monte Carlo SS for the Busch Series
events at Michigan International Speedway and California Speedway. We're looking
to improve our performance in the Busch Series, so we've been making changes to
get to where we need to be," team owner Dale Earnhardt Jr. said.

"Martin Truex Jr. was a big help last week and we're going to continue our due
diligence with Robby Gordon this weekend in Michigan. He brings a ton of
experience and will be able to relay some good feedback on our cars.

"The U.S. Navy is very proud to be associated with JR Motorsports. Martin really
hung in there last week and acted as a sailor to get the job done," said Senior
Chief Jeff Priest, the Navy's Motorsports Program Manager. "We are also looking
forward to Robby's performance this week and continue to support Dale Jr. and the
team as we continue this season and next. It is an exciting time for the Navy and
JR Motorsports."





(Aug. 16, 2006 News)"

Hendrick Motorsports officials say Brian Vickers' No. 57 Busch Series Chevrolet will carry a special
paint scheme honoring Darrell Waltrip and his first Winston Cup Series championship in 1981.
Vickers' No. 57 Chevrolet will feature a green, white and red Mountain Dew scheme identical
to Waltrip's No. 11 he drove to 11 poles and 12 victories. The paint scheme is part of sponsor Mountain Dew's commemoration of the 25th anniversary of Waltrip's first championship and also the soft drink's 25th year with NASCAR. (Scene Daily) (08-16-06)





(Aug. 16, 2006 News Bobby Labonte)"

Bobby Labonte talks about Michigan International Speedway:

"I'm looking forward to getting back in the Cub Cadet Ford this weekend. I've run really well at
Michigan in my career. Newt Moore is bringing a really good car – the same car I ran at Chicago
last month. Chicago was a learning experience for everyone with it being my first time working
with Newt and the Brewco Motorsports guys. This time around we're all a little more accustomed
to each other and I think we'll have a really good run."





(Aug. 16, 2006 News Jason Leffler)"

Jason Leffler talks about Michigan International Speedway:

"Michigan is definitely on my list of top-five favorite tracks to race. It's super fast and has multiple
grooves that allows you to run anywhere on the track you want or where your car handles the best.
There is a lot of side-by-side and three-wide racing so you really have to be on your toes and pay attention to the traffic around you. Michigan is a track where you need to have the entire package
in order to be successful – horsepower, aerodynamics, shocks – each component has to be
pretty close to perfect in order to win there. We have a brand new car for this weekend that we
think is going to stack up pretty well against the competition. We haven't been particularly
strong on the intermediate tracks this year but we think we're going to get that turned around
this weekend in Michigan."





(Aug. 15, 2006 News)"

Dexter Bean is proud to announce that he will be running his first NASCAR Busch Series event at Michigan International Speedway this weekend!

BlackJack Racing, Jay Robinson Racing, and Five Star Telecom have come together to send this 19-year-old to the NASCAR Busch Series for his debut. Bean will be racing the No. 49 car owned by Jay Robinson Racing with primary sponsorship from Five Star Telecom, which is based in LaCrosse, WI. Bean has many emotions regarding the upcoming weekend and excitement is on the top of his list.
"I never imagined back when I started racing the Dodge Weekly Series I would be here! My biggest goal is to get through practice without any problems and qualify in a position that puts me in the show, which happens to be the same goals I set for myself for my first ARCA RE/MAX Series race. This will be one of the most competitive races I have ever been in and if I make the race it will be one of the biggest accomplishments of my career! Please contact Stephanie Thill at 608-606-9259 for additional information on Dexter Bean





(Aug. 15, 2006 News)"

Crew chief Shane Wilson will return this weekend at MIS after a six-race suspension for unapproved aerodynamic modifications on the No. 21 during post-qualifying inspection at Daytona International Speedway. Since his absence, Kevin Harvick and the U.S. Coast Guard team has collected two wins, five top-five and six top-10 finishes. He has also led 285 laps and started every race in the top 10.

"It was really tough not being at the track. Racing has been my whole life. I've been going to a race track and working on cars forever, so to be told 'you can't go' was really hard. All the guys on this U.S. Coast Guard team stepped up and I am really proud of them. (RCR PR)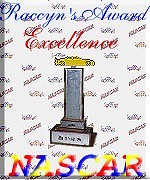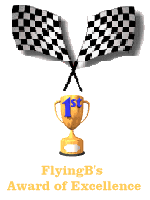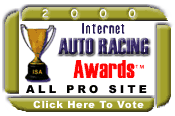 THIS WEBSITE HAD
VISITS SINCE Jan 31, 2006



"News and Photo courtesy of www.NASCAR.com"® Disclaimer: NASCAR® is a registered trademark owned by and WINSTON CUP® is a registered trademark controlled by, the National Association for Stock Car Auto Racing, Inc. The operator of this site is not affiliated with, endorsed by, or sponsored by the NASCAR organization. The Official NASCAR® website is NASCAR ONLINE® .>